About Cellulite Reduction
Millions of women and men suffer from cellulite, specifically in their thighs and buttocks. While diet and exercise can help reduce their appearance, it can be a very difficult task without the help of a medical professional. However, surgical lifts are not the only option to achieving the firm, smooth skin that patients desire. Our Frisco, TX plastic surgeon, Dr. Aimee Nguyen, offers her patients the innovative BTL Cellutone treatment for targeting stubborn cellulite and stretch marks, as well as contouring the body — all nonsurgically. Cellutone works by using a handheld device that delivers very precise, selective vibrations deep into the tissues of the skin and fat. This energy is able to disrupt the fat cells, increase the blood flow, and reduce excess interstitial fluid that all leads to the appearance of cellulite on the surface of the skin. Dallas Vaginal Rejuvenation is proud to offer this noninvasive treatment onsite, and we invite interested candidates to schedule a consultation with Dr. Nguyen to learn more.
The best candidates for receiving BTL Cellutone treatments are:
Men and women who have cellulite or stretch marks that they wish to reduce
Seeking a nonsurgical alternative that delivers lasting results
Realistic about the procedure's outcomes
In good overall health with a strong immune system
Reviews
"I am 6 weeks post op, and Dr. Aimee Nguyen and her team made me so happy and confident! I feel like a new person in the best way possible with my amazing results. I'm so glad I chose to have surgery here because her enthusiasm towards what she did for me made it an easy choice for her to do my surgery!"
- H.P. /
Google /
Jul 27, 2023
"I love these women so much. As a woman, going to see the gyno is maybe the least amount of fun. But they make it easy to get in for appointments, they are kind and compassionate, and they give you results quickly. I'm thankful my GP recommended them!"
- S.M. /
Yelp /
Jul 26, 2023
"Beautiful office, friendly staff, no waiting to mention, unheard of at a doctors office. Very professional, Dr Nguyen discussed my issues and options,  listened to my questions. Moving forward with surgery. I was impressed, in and out very quickly!"
- P.J. /
Yelp /
Jul 19, 2023
"Dr Nguyen was excellent throughout the process. She is an expert in her field - knows what she is doing. As a senior I had some concerns, but she answered all of my questions and relieved my stress of the unknown. Her staff is friendly too. I highly recommend her!!"
- D.A. /
Google /
May 19, 2023
"Dr. Nguyen's office was very welcoming and efficient. Every visit was timely, very little waiting & each step was met with a friendly & capable medical staff. My gynecologist recommended Dr. Nguyen & she was so right. My surgery went very well & the results are as Dr. Nguyen promised. Very little pain & the encouragement by Dr. Nguyen made all the difference. I almost postponed my surgery due to another issue, but Chandler kept my slot open & ultimately I had my surgery.  I would recommend Dr. Nguyen in a minute. The medical staff in the office to the hospital nurses, Texas Health Presby, were exceptional. Dr. Nguyen answered all my questions prior to surgery & was very helpful the day of the surgery. An overnight stay was all that was needed & home rest was next. Thanks to Dr. Nguyen & her staff I am recovering nicely. Excellent is a better rating!"
- K.C. /
Yelp /
Apr 28, 2023
Previous
Next
The BTL Cellutone cellulite reduction treatment is a noninvasive procedure that produces little to no discomfort. Patients can lie down as our medical professional runs the device along the skin. The vibrations will occur within the affected area causing some friction and a slight itching sensation. The session should last between 30 – 45 minutes depending on the area being treated. There is no downtime associated with Cellutone, so patients can return to work, normal exercise, and other daily activities right after their session.
The results from Cellutone are highly dependent upon the individual condition and area being treated. Some patients have reported seeing results after just one session, while most people require 4 – 6 treatments to reach their ideal outcome. The results should be long lasting, and the patient can return to their normal exercise and diet routine without a need for drastic alterations to maintain their results. Patients undergoing this cellulite reduction treatment should ultimately end up with less visible cellulite and improved skin texture after their treatments.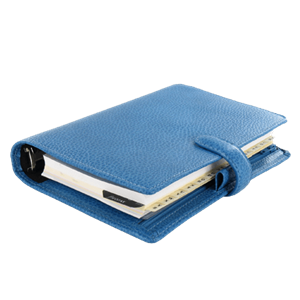 Less Cellulite Without Surgery
If you're tired of cellulite and can't seem to achieve the smooth, firm skin you desire, then consider BTL Cellutone — a nonsurgical cellulite reduction technique that requires no downtime. The mechanical vibrations help to increase the oxygen and blood flow in the skin, reducing the appearance of stubborn fat and cellulite. Learn how you can have tighter skin today by calling our Frisco, TX office.