Aimee Nguyen M.D.
A native of the North Dallas area, Dr. Aimee Nguyen, a.k.a. Dr. Rejuvenation, is a board-certified vaginal reconstructive surgeon dedicated to improving the function, feel and look of the vagina. She was one of the first female cosmetic gynecologists in Dallas who is fellowship trained in vaginal reconstructive surgery, as well as urogynecology and pelvic floor reconstructive surgery. She provides a compassionate approach and ensures her patients leave feeling confident about their appearance and sexual health.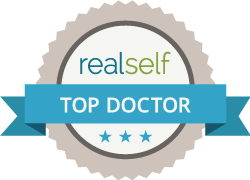 Learn More
Follow @DrRejuvenation on SnapChat!
Reviews
Labiaplasty - Frisco, TX - I decided to have a labiaplasty with Dr. Nguyen because I was uncomfortable and lacking confidence in my body. After doing heavy research I found Dr. Nguyen and thought she would be the ideal surgeon--and she was! She makes you feel comfortable and relax and goes through the whole process throughly. She's always happy to answer questions at anytime. She's very experienced and that shows through her work. I couldn't be more happier with my results! Anyone seeking to have this surgery done I would highly recommend Dr. Nguyen!
Surgery was a breeze and recovery has been successful. So glad I had the procedure.
Dr. Aimee Nguyen and her staff are amazing! I am so glad and blessed that Dr. Nguyen was recommended to me. The whole experience from beginning to end was very informative and I always felt reassured when I had questions. I put off my surgery by a couple of months only because I was scared of the surgery itself. I wish I had done it as soon as possible because I feel the best I have in a long time. The recovery was not at all what I thought....pain was tolerable, not excruciating! I highly recommend Dr. Nguyen as she is very professional and amazing as a surgeon. I can't Thank her enough for making me feel normal again.
46 with 2 Kids. Married for 24 Years - Frisco, TX - Dr. Nguyen was available whenever I needed her and answered all my questions. She has a warm personality and I felt like she was more like my family yet, very professional.
38 Year Old, Just Wanted a Much Needed Make over - Frisco, TX - Amazing! Caring! Personable!
4.9
121 Total Reviews