Aimee Nguyen M.D.
A native of the North Dallas area, Dr. Aimee Nguyen, a.k.a. Dr. Rejuvenation, is a board-certified vaginal reconstructive surgeon dedicated to improving the function, feel and look of the vagina. She was one of the first female cosmetic gynecologists in Dallas who is fellowship trained in vaginal reconstructive surgery, as well as urogynecology and pelvic floor reconstructive surgery. She provides a compassionate approach and ensures her patients leave feeling confident about their appearance and sexual health.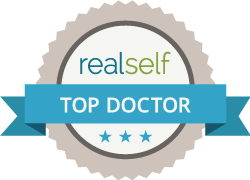 Learn More
Follow @DrRejuvenation on SnapChat!
Reviews
Labiaplasty - Frisco, TX - I decided to have a labiaplasty with Dr. Nguyen because I was uncomfortable and lacking confidence in my body. After doing heavy research I found Dr. Nguyen and thought she would be the ideal surgeon--and she was! She makes you feel comfortable and relax and goes through the whole process throughly. She's always happy to answer questions at anytime. She's very experienced and that shows through her work. I couldn't be more happier with my results! Anyone seeking to have this surgery done I would highly recommend Dr. Nguyen!
Dr Nguyen is genuine and cares about you, she called me at home several times to help me with my issues!! Very knowledgeable and experienced. I trust her 100%!!
Best experience! My first visit was with her PA who was amazing, and then I met with Dr Nguyen at the next visit to discuss surgery. I was very nervous about surgery. She is very thorough and took her time with me and my husband to explain everything. She has an incredible staff and everyone really cared. I am so glad that I made the right choice.
45 Years Old, 3 Children, Labiaplasty - Dr. Nguyen specializes in vaginal surgery and I felt so confident in her training alone - but it was her kind, genuine bedside manners that I equally value and appreciate.
29 Years Old, Happy Labiaplasty Patient - I'm so thankful to have found Dr. Nguyen. After seeing pictures of her work and reading many positive reviews, I scheduled a consultation. Dr. Nguyen strikes the perfect balance of professionalism and warmth. She is skilled in both technical and emotional aspects of surgery - a rare combination. This makes her an exceptional surgeon. As someone who worked in the healthcare field for many years, I can't stress enough how rare and valuable this combination is. Dr. Nguyen and her staff made a potentially uncomfortable situation quite comfortable, putting me at ease and demonstrating competency, sensitivity, and understanding at every turn. Our consultation was thorough and clear. We discussed both technical and cosmetic aspects of the procedure, my anatomy and expectations. Communication was A+ throughout. I would strongly recommend Dr. Nguyen to anyone who is considering labiaplasty or other female reconstructive surgeries.
4.9
135 Total Reviews