A board-certified vaginal reconstructive surgeon, Dr. Aimee Nguyen, is an internationally renown vaginal rejuvenation surgeon and Urogynecologist in Frisco, TX. A native of the North Dallas area, she was one of the first female cosmetic gynecologists in Dallas who is fellowship trained in vaginal reconstructive surgery. She is board certified in Obstetrics and Gynecology and fellowship trained in Urogynecology and Female Pelvic Reconstructive surgery. She is dedicated to improving the function and feel of the vagina while providing beautiful and youthful looking results.
Dr. Nguyen, a.k.a. Dr. Rejuvenation, knows that beauty is beyond the surface. She has extensive knowledge of the soft tissue, nerves and muscles that delicately make up the vagina and is meticulous and detail oriented in her surgical approach. She wants her patients to leave feeling confident about their appearance and sexual health. Some of her specialties include labiaplasty, which changes the appearance of the vaginal lips so that they are aesthetically beautiful. She also offers vaginoplasty, hymenoplasty, public lift, and is an integral part of the mommy makeover procedure.
Having completed medical school at UT Health Science Center, San Antonio, Dr. Nguyen then completed her Obstetrics/Gynecology residency at Mercy Hospital Medical Center in Chicago. She spent an additional 3 years of fellowship subspecialty training in Urogynecology, and Female Pelvic Vaginal Reconstructive Surgery at the prestigious Northwestern University and University of Chicago, Illinois.
Accomplishments and Awards
Dr. Nguyen has received numerous awards and her work has been published in many leading medical journals. She is the author of numerous peer reviewed scientific articles, abstracts and book chapters and has presented her work at various national and international meetings. She is one of the few Urogynecologists in the U.S. certified and affiliated with the prestigious Laser Vaginal Rejuvenation Institute of America. Dr. Nguyen trained with Dr. David Matlock (Dr.90210) who is the pioneer of Laser Vaginal Rejuvenation® and Designer Laser Vaginoplasty®.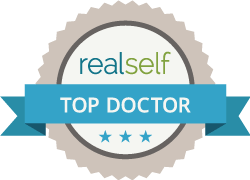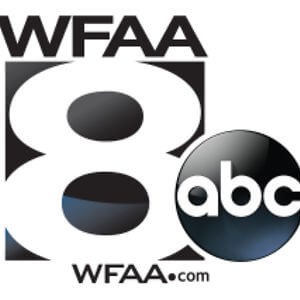 Outside of medicine, Dr. Nguyen is married and is the proud parent of two beautiful sons. In her spare time, she also loves traveling and cooking.
Privileges
Reviews
"I waited a month to get in to see her which I had been given a list of choices from my family doctor but then after reading the reviews decided on Dr Nguyen. She was worth the wait. She was very kind and knowledgeable and is an amazing surgeon."
Anonymous
Vitals
"Love Dr. Nguyen, Couldn't have asked for a better Dr. and a Staff."
J.N.
Yelp
"Love Her - I found her through google, I was researching about multiple surgeries including prolapse and cosmetic, she had really good reviews. I waited 2 months to get in to see her and it was TOTALLY worth the wait! She is amazing Dr. Thank god! Very kind and knowledgeable. Couldn't have asked for a better Dr. and her staff with the whole process. Unsure what the other reviewers are complaining about. Sling worked great for me and her bedside manners were great. I would recommend her to anyone!"
C.P.
Vitals
"Thank goodness I found her, such an amazing Dr. I've looked around for many Doctors. She is great"
Anonymous
RateMDs
"I was referred over to Dr. Nguyen for having some incontinence/prolapse. After reviewing her credentials and hearing so many great things about her, I scheduled an appointment to see her. It took about a month to get in, because she specializes in prolapse and incontinence, so it didn't bother me, knowing she knows her stuff! Staff was great and helpful, the whole process was good, after seeing Dr. Nguyen I decided to proceed with surgery, also I had some issues with my labia being enlarged. She made me feel so comfortable talking about it and I wasn't the only one with this issue. So I ended up doing all three surgeries; (sling, prolapse, labia). All I can say is she is amazing! I have never appreciated my bladder more and I feel so much more confident after reducing the size of my labia! I highly recommend Dr. Nguyen she is so kind and gentle."
A.N.
Doctor.com