When home skin products aren't effective but you aren't ready for surgery, discover the ability of professional nonsurgical treatments, such as microneedling, to rejuvenate your skin. Board-certified gynecologist Dr. Aimee Nguyen is pleased to offer microneedling (also known as collagen induction therapy) at her office in Dallas, TX. Microneedling uses several fine-gauge needles to safely and effectively create micro-injuries in the needed areas of the skin. The micro-injuries trigger the body's natural production of collagen and elastin, two nutrients that increase the appearance and health of the skin. Schedule a consultation at Dallas Vaginal Rejuvenation to hear more about the benefits of microneedling and ways to customize the treatment for your needs and goals.
Reviews
"Dr. Nguyen is the Best - I can't be happier with the final results, Dr. Nguyen it's very professional and very perfectionist, you are in the best hands. Her team is great too, they make sure you understand the procedure and are always willing to address any concern you may have."
- M. /
RealSelf /
Feb 11, 2019
"Dr. Nguyen & her staff are all GREAT - After researching & deciding on Dr. Nguyen I'm so glad I chose here. Soon as she came in the room she made me feel very comfortable. She is easy to talk to & has awesome bedside manners. The Day of my surgery I was very nervous but my nurse Dianne was GREAT. In the surgery room Dr. Nguyen even held my hand until I was asleep. I cant say enough about here & Dianne. There were GREAT.She is great in what she does. I wish I would have done this sooner. Dr. Nguyen & here staff are all GREAT. There make You feel like Your Family."
- 1. /
RealSelf /
Jul 29, 2020
"Couldn't Be Happier !!! - From the time i stepped in the door i felt welcomed and comfortable by Dr. Aimee Nguyen and her staff. From start to finish everything went great and i couldn't be more happier that i chose her for my procedure and would recommend her to anyone!! I couldn't be more pleased with my results!!! Thank you again! :)"
- L. /
RealSelf /
Oct 31, 2019
"Dr. Nguyen and Her Team Are WONDERFUL - As you can imagine the decision to have any cosmetic surgery is stressful. Dr. Nguyen made me feel SO comfortable and answered every possible question I could think of. Not only is she personable but very easy to talk to. Dr. Nguyen and her team genuinely care about their patients and want the absolute best outcome for them. They literally feel like they have become my friends. Picking Dr. Nguyen was one of the best decisions I've ever made, no regrets here."
- H. /
RealSelf /
Oct 01, 2020
"I had an amazing experience with Dr. Nguyen - Dr. Nguyen and her staff were amazing! I am so pleased with the results of my procedure and would highly recommend Dr. Aimee Nguyen. Of course I was a bit intrepid at first as I would be changing my body that I have known all of my life. It was the best decision and regret nothing as I absolutely love the way I look. I am more confident, comfortable and don't mind wearing that bikini now!"
- G. /
RealSelf /
Jul 17, 2020
Previous
Next
You may benefit from microneedling if you have slight to moderate skin issues, like a decrease in elasticity or rough skin texture. Microneedling treatments can also minimize the appearance of stretch marks, scars, and pores. You must be willing to wait a while before seeing improvements from your microneedling treatment since the collagen and elastin will need some time to have an effect on the skin, but you will develop natural-looking results and gain healthier overall skin.
A microneedling treatment is completed in a private treatment room in about 30 – 60 minutes with numbing cream or a local anesthesia if preferred, but patients generally report mild or no discomfort. The skin being treated will be cleansed before the microneedling handpiece is passed evenly over the area. After the microneedling is complete, a topical treatment like platelet-rich plasma (PRP) or a vitamin-infused serum can be applied for deeper penetration of the nutrients into the skin. A moisturizer will be massaged in along with UV protection since your skin will be sensitive after the treatment.
After your treatment, you might experience mild swelling and redness for about a day, but this should fade naturally. It may take about 1 – 2 months as the collagen and elastin levels increase before you see visible improvements in the health and appearance of your complexion. You should plan to get about 4 – 6 maintenance treatments every 4 – 6 weeks for ideal results and long-lasting skin health.
Frequently Asked Questions
How much does microneedling cost?
Microneedling is a nonsurgical approach to skin tightening and rejuvenation. Therefore, it is a treatment that is relatively cost affordable for most patients. The pricing is based on the condition being treated as well as how many sessions are needed to create the right outcome. During your initial consultation, we will prepare a skin analysis and treatment plan, which covers costs and what to expect during the procedure.
Best way to explain microneedling?
Microneedling is known as collagen induction therapy. Simply stated, collagen is what keeps our skin supple, smooth, and tight. Microneedling is a newer, revolutionary nonsurgical treatment that uses a handheld device with approximately 12 very fine needles on the end. When these needles are gently glided over the skin, they puncture it, creating small wounds that actually serve to break down old scar tissue and help generate new skin cell growth. Once healed, the new skin appears healthy, brighter, and firm. During this process, the production of new collagen and elastin occurs and leads to an overall improved blood flow to the skin, enhancing the health and glow of your appearance over time.
What are the most common conditions treated with microneedling?
This nonsurgical skin rejuvenation treatment is best used for men and women who wish to improve the appearance of mild acne scarring, fine lines and wrinkles, moderate sagging skin, and stretch marks. It is an excellent procedure to help improve skin texture and tone, reduce pore size, and bring back a youthful glow.
How many treatments are recommended for optimal results?
Most of our patients undergo 3 – 6 microneedling sessions to attain their desired results. However, what you are trying to improve will dictate the treatment plan. This procedure can be safely performed every 4 – 6 weeks as needed. For patients seeking scar reduction, it generally takes about six sessions. Collagen induction typically occurs at about the third treatment. Microneedling can be applied to most parts of the body, including the face, neck, arms, thighs, chest, and legs. It is common for results to begin to appear after the first treatment.
Is microneedling safe for everyone?
For the most part, microneedling is safe for most skin types and colors. Because it does not injure the epidermis, the chance for post-procedure inflammation or pigmentation damage is minimal. Microneedling is not recommended for those who have used Accutane within the last 2 – 3 months, or for those who have skin infections or open wounds, herpes simplex, or are actively undergoing radiation. In addition, it is not recommended for pregnant women or women who are nursing, or for anyone who has a history of scarring or poor wound healing.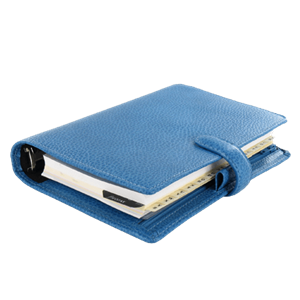 Natural Health and Radiance
Improve the health and appearance of your skin with microneedling therapy sessions at Dallas Vaginal Rejuvenation in Dallas, TX. A minimally invasive treatment that can create impressive results, microneedling increases your natural production of collagen for smoother, firmer skin. Schedule a consultation with plastic surgeon Dr. Aimee Nguyen to find out more about this procedure and more skin improvement treatments.