About Microneedling with PRP
Microneedling is a process that punctures little holes into the skin on your face, neck, or chest to stimulate skin repair. As an extra benefit, your platelet-rich plasma (PRP) can be applied to the same area to help tissue heal and enable the skin to grow new cells. These two facial treatments together can lessen the appearance of fine lines, wrinkles, dark spots, large pores, scars, and other skin problems. The texture of your skin could be greatly improved to appear smoother and more even without damaging the skin. If you would like to learn more about the microneedling with PRP treatment, contact us to schedule a one-on-one consultation with Dr. Aimee Nguyen.
Reviews
"Dr. Nguyen is the Best - I can't be happier with the final results, Dr. Nguyen it's very professional and very perfectionist, you are in the best hands. Her team is great too, they make sure you understand the procedure and are always willing to address any concern you may have."
- M. /
RealSelf /
Feb 11, 2019
"Dr. Nguyen & her staff are all GREAT - After researching & deciding on Dr. Nguyen I'm so glad I chose here. Soon as she came in the room she made me feel very comfortable. She is easy to talk to & has awesome bedside manners. The Day of my surgery I was very nervous but my nurse Dianne was GREAT. In the surgery room Dr. Nguyen even held my hand until I was asleep. I cant say enough about here & Dianne. There were GREAT.She is great in what she does. I wish I would have done this sooner. Dr. Nguyen & here staff are all GREAT. There make You feel like Your Family."
- 1. /
RealSelf /
Jul 29, 2020
"Couldn't Be Happier !!! - From the time i stepped in the door i felt welcomed and comfortable by Dr. Aimee Nguyen and her staff. From start to finish everything went great and i couldn't be more happier that i chose her for my procedure and would recommend her to anyone!! I couldn't be more pleased with my results!!! Thank you again! :)"
- L. /
RealSelf /
Oct 31, 2019
"Dr. Nguyen and Her Team Are WONDERFUL - As you can imagine the decision to have any cosmetic surgery is stressful. Dr. Nguyen made me feel SO comfortable and answered every possible question I could think of. Not only is she personable but very easy to talk to. Dr. Nguyen and her team genuinely care about their patients and want the absolute best outcome for them. They literally feel like they have become my friends. Picking Dr. Nguyen was one of the best decisions I've ever made, no regrets here."
- H. /
RealSelf /
Oct 01, 2020
"I had an amazing experience with Dr. Nguyen - Dr. Nguyen and her staff were amazing! I am so pleased with the results of my procedure and would highly recommend Dr. Aimee Nguyen. Of course I was a bit intrepid at first as I would be changing my body that I have known all of my life. It was the best decision and regret nothing as I absolutely love the way I look. I am more confident, comfortable and don't mind wearing that bikini now!"
- G. /
RealSelf /
Jul 17, 2020
Previous
Next
The perfect candidate for microneedling with PRP would be anybody looking to modify the appearance or texture of the surface of their face. Dry skin, uneven skin tone, harsh texture, age spots, loose skin, wrinkles, acne, and scarring are skin conditions that could benefit from a microneedling with PRP treatment. This therapy can also be employed to combat the effects of sun damage that may have caused the skin to have a rough texture or hyperpigmentation.
Prior to the microneedling part of your treatment, someone from our medical staff will draw your blood for the PRP collection. The drawn blood will then be taken to our lab for the separation process where your platelets and growth factors will be made into PRP. For the microneedling treatment, our providers utilize modern technology to create miniscule holes in your skin. The tiny needles used will not damage your skin but will instead help stimulate the production of collagen and transfer the PRP serum into your dermis. Once the microneedling is finished, the PRP serum will be put on the skin to sink in. After the PRP is fully absorbed, we will remove the serum and cleanse your skin.
Following your microneedling with PRP therapy, you might experience some common side effects such as swelling, redness, and bruising. We recommend that you do not wear makeup, use abrasive skin cleansers, or submerge in chlorinated pools for about 72 hours after treatment. Activities such as these may expose your skin to harsh chemicals and bacteria which could lead to adverse reactions. You also ought to intentionally avoid sun exposure or use protective measures when going outside. Final results are generally seen within several weeks as the skin works to repair and heal itself.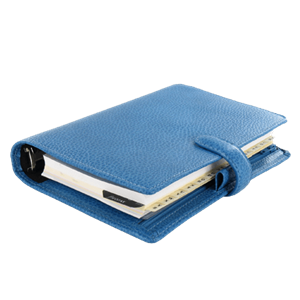 This innovative procedure can be very helpful for individuals looking to restore the youthful look and feel of their skin. It can help make skin look younger, smoother, firmer, and luminous using your body's own growth factor. We invite you to learn more about this treatment by talking to a member of our skilled team or by setting up a consultation at our Dallas, TX facility today.