At Dallas Center for Vaginal Rejuvenation, our board-certified reconstructive surgeon, Dr. Aimee Nguyen, offers nonsurgical fat reduction to her patients who are looking for a way to eliminate stubborn fat without an invasive procedure. We offer our Dallas, TX patients the highly advanced BTL VanquishME technology, which disrupts the fat cells and then uses the body's natural elimination system to dispose of the fat. This procedure only targets the fat deposits thanks to its selective radio frequency (RF) energy, and does not harm the skin or muscle underneath. The results are long lasting, with the ability to treat the entire abdominal area at one time, making it one of the most efficient and effective fat reduction techniques on the market.
The best candidates for the BTL VanquishME nonsurgical fat reduction are:
Healthy men and women seeking a slimmer circumference
Of any BMI, even if it is above 30
In search of a long-term, noninvasive treatment
Realistic about their outcome
Reviews
"Dr. Nguyen is the Best - I can't be happier with the final results, Dr. Nguyen it's very professional and very perfectionist, you are in the best hands. Her team is great too, they make sure you understand the procedure and are always willing to address any concern you may have."
- M. /
RealSelf /
Feb 11, 2019
"Dr. Nguyen & her staff are all GREAT - After researching & deciding on Dr. Nguyen I'm so glad I chose here. Soon as she came in the room she made me feel very comfortable. She is easy to talk to & has awesome bedside manners. The Day of my surgery I was very nervous but my nurse Dianne was GREAT. In the surgery room Dr. Nguyen even held my hand until I was asleep. I cant say enough about here & Dianne. There were GREAT.She is great in what she does. I wish I would have done this sooner. Dr. Nguyen & here staff are all GREAT. There make You feel like Your Family."
- 1. /
RealSelf /
Jul 29, 2020
"Couldn't Be Happier !!! - From the time i stepped in the door i felt welcomed and comfortable by Dr. Aimee Nguyen and her staff. From start to finish everything went great and i couldn't be more happier that i chose her for my procedure and would recommend her to anyone!! I couldn't be more pleased with my results!!! Thank you again! :)"
- L. /
RealSelf /
Oct 31, 2019
"Dr. Nguyen and Her Team Are WONDERFUL - As you can imagine the decision to have any cosmetic surgery is stressful. Dr. Nguyen made me feel SO comfortable and answered every possible question I could think of. Not only is she personable but very easy to talk to. Dr. Nguyen and her team genuinely care about their patients and want the absolute best outcome for them. They literally feel like they have become my friends. Picking Dr. Nguyen was one of the best decisions I've ever made, no regrets here."
- H. /
RealSelf /
Oct 01, 2020
"I had an amazing experience with Dr. Nguyen - Dr. Nguyen and her staff were amazing! I am so pleased with the results of my procedure and would highly recommend Dr. Aimee Nguyen. Of course I was a bit intrepid at first as I would be changing my body that I have known all of my life. It was the best decision and regret nothing as I absolutely love the way I look. I am more confident, comfortable and don't mind wearing that bikini now!"
- G. /
RealSelf /
Jul 17, 2020
Previous
Next
During the procedure, the patient will be able to lie down in a comfortable position onsite in our MedSpa. The entire process should be relaxing and painless, with the device administering its RF energy without making contact with the affected area. A warm sensation will be felt that may remain for a few hours following the procedure. Depending on the area being treated, the fat reduction procedure will take between 30 – 45 minutes.
Our surgeon generally recommends that patients undergoing the BTL VanquishME fat reduction treatment schedule at least 6 sessions one week apart for the most optimal results. After the first treatment, patients can begin to see noticeably less fat in about 3-4 weeks, with each treatment yielding progress as the body's natural elimination process takes over. The results should be long term assuming the patient does not drastically change their lifestyle or routine. Diet and exercise are not necessarily required to maintain the results, as the fat cells have been destroyed and eliminated.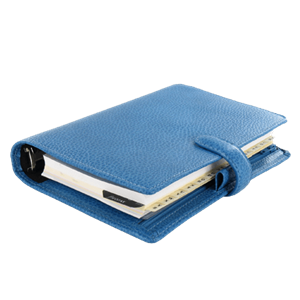 Nonsurgical Body Contouring
Contour your body and reduce your stubborn belly and thigh fat by starting our nonsurgical fat reduction treatments. The BTL VanquishME technology is noninvasive and requires no recovery time, so you can get back to your life with the slimmer body that you've been looking for. We invite you to schedule a consult at our Frisco, TX office to learn more.