While some skin damage is visible to the naked eye, there's a lot that cannot be seen. To help uncover hidden and developing skin issues, cosmetic vaginal surgeon Dr. Aimee Nguyen offers the OPTIC Slim skin analysis system as a complimentary tool for her patients. A quick process, the advanced OPTIC Slim system captures images from various angles to get a complete picture of your skin's health. Once the evaluation is complete, Dr. Nguyen can discuss issues like UV radiation damage, wrinkles that are developing in the deeper skin levels, clogged pores, moisture levels, and pigmentation spots. After reviewing your results, Dr. Nguyen can then help you develop a unique action plan including treatments in our office and a home skin care program. To find out how healthy your complexion really is, schedule an appointment at our office in Frisco, TX.
Reviews
"Dr. Nguyen is the Best - I can't be happier with the final results, Dr. Nguyen it's very professional and very perfectionist, you are in the best hands. Her team is great too, they make sure you understand the procedure and are always willing to address any concern you may have."
- M. /
RealSelf /
Feb 11, 2019
"Dr. Nguyen & her staff are all GREAT - After researching & deciding on Dr. Nguyen I'm so glad I chose here. Soon as she came in the room she made me feel very comfortable. She is easy to talk to & has awesome bedside manners. The Day of my surgery I was very nervous but my nurse Dianne was GREAT. In the surgery room Dr. Nguyen even held my hand until I was asleep. I cant say enough about here & Dianne. There were GREAT.She is great in what she does. I wish I would have done this sooner. Dr. Nguyen & here staff are all GREAT. There make You feel like Your Family."
- 1. /
RealSelf /
Jul 29, 2020
"Couldn't Be Happier !!! - From the time i stepped in the door i felt welcomed and comfortable by Dr. Aimee Nguyen and her staff. From start to finish everything went great and i couldn't be more happier that i chose her for my procedure and would recommend her to anyone!! I couldn't be more pleased with my results!!! Thank you again! :)"
- L. /
RealSelf /
Oct 31, 2019
"Dr. Nguyen and Her Team Are WONDERFUL - As you can imagine the decision to have any cosmetic surgery is stressful. Dr. Nguyen made me feel SO comfortable and answered every possible question I could think of. Not only is she personable but very easy to talk to. Dr. Nguyen and her team genuinely care about their patients and want the absolute best outcome for them. They literally feel like they have become my friends. Picking Dr. Nguyen was one of the best decisions I've ever made, no regrets here."
- H. /
RealSelf /
Oct 01, 2020
"I had an amazing experience with Dr. Nguyen - Dr. Nguyen and her staff were amazing! I am so pleased with the results of my procedure and would highly recommend Dr. Aimee Nguyen. Of course I was a bit intrepid at first as I would be changing my body that I have known all of my life. It was the best decision and regret nothing as I absolutely love the way I look. I am more confident, comfortable and don't mind wearing that bikini now!"
- G. /
RealSelf /
Jul 17, 2020
Previous
Next
A skin analysis from the advanced OPTIC Slim system is safe for all skin tones and types. A complimentary service for Dr. Nguyen's patients, a skin analysis can diagnosis complexion problems under the surface, so you may be able to treat them before they become visible. The OPTIC Slim is great if you want to improve your skin's health with a facial treatment, but you aren't sure which is best for your needs and goals. A skin analysis can also help us create a home skin care routine for you so you don't have to waste money trying products that you don't need.
An OPTIC Slim skin analysis takes about 15 minutes in our office. Dr. Nguyen or a member of her staff will direct you on what to do so the system can take the needed pictures of your skin in normal, polarized, and UV lighting. After the image capture is complete, the analysis report will be printed, which measures and maps issues like pores, wrinkles, sun damage, oil, bacteria, skin tone, texture, as well as identifying red, brown, and age spots. After reviewing your report, you will be invited to ask questions and get advice on how to develop your custom treatment plan.
After your first OPTIC Slim skin analysis, you will be guided to the right treatments and products for your issues and goals. It's important to faithfully follow your treatment plan and observe your results. After several months, it may be helpful to get a new scan to see how your treatment plan is working. From there, you may want to alter or continue your plan. You should get a new scan every few years at least to understand how your skin is aging and if more aggressive treatments need to be considered.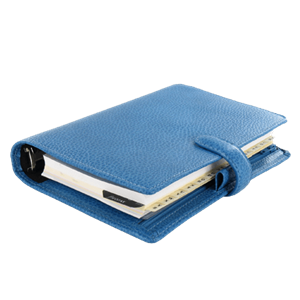 Plan Your Procedure
Average Procedure Time

15

Procedure Recovery Location

Outpatient
Contact Us
Stop guessing what skin treatments and products are best for you with a simple scan by the OPTIC Slim facial skin analysis system at Dr. Nguyen's office in Frisco, TX. In just 15 minutes, you can get an in-depth report on underlying skin conditions and a custom plan of treatments and skin care products. Contact us to schedule your complimentary OPTIC Slim skin analysis.