Whether due to childbirth, obesity, or a number of other issues, the area between the vagina and anus — known as the perineum — can become damaged. This usually creates a tear, leaving an overly large vaginal orifice. The side effects of this include irritation, self-consciousness, and reduced sexual enjoyment. At Dallas Vaginal Rejuvenation, we offer a procedure known as perineoplasty, which has the ability to tighten the area of the perineum and narrow the vaginal opening. Additionally, it can remove scar tissues, bulges, and unwanted skin. Meet with Dr. Aimee Nguyen at our office in Dallas, TX, today to discuss the many ways perineoplasty could benefit you.
Reviews
"I am 6 weeks post op, and Dr. Aimee Nguyen and her team made me so happy and confident! I feel like a new person in the best way possible with my amazing results. I'm so glad I chose to have surgery here because her enthusiasm towards what she did for me made it an easy choice for her to do my surgery!"
- H.P. /
Google /
Jul 27, 2023
"I love these women so much. As a woman, going to see the gyno is maybe the least amount of fun. But they make it easy to get in for appointments, they are kind and compassionate, and they give you results quickly. I'm thankful my GP recommended them!"
- S.M. /
Yelp /
Jul 26, 2023
"Beautiful office, friendly staff, no waiting to mention, unheard of at a doctors office. Very professional, Dr Nguyen discussed my issues and options,  listened to my questions. Moving forward with surgery. I was impressed, in and out very quickly!"
- P.J. /
Yelp /
Jul 19, 2023
"Dr Nguyen was excellent throughout the process. She is an expert in her field - knows what she is doing. As a senior I had some concerns, but she answered all of my questions and relieved my stress of the unknown. Her staff is friendly too. I highly recommend her!!"
- D.A. /
Google /
May 19, 2023
"Dr. Nguyen's office was very welcoming and efficient. Every visit was timely, very little waiting & each step was met with a friendly & capable medical staff. My gynecologist recommended Dr. Nguyen & she was so right. My surgery went very well & the results are as Dr. Nguyen promised. Very little pain & the encouragement by Dr. Nguyen made all the difference. I almost postponed my surgery due to another issue, but Chandler kept my slot open & ultimately I had my surgery.  I would recommend Dr. Nguyen in a minute. The medical staff in the office to the hospital nurses, Texas Health Presby, were exceptional. Dr. Nguyen answered all my questions prior to surgery & was very helpful the day of the surgery. An overnight stay was all that was needed & home rest was next. Thanks to Dr. Nguyen & her staff I am recovering nicely. Excellent is a better rating!"
- K.C. /
Yelp /
Apr 28, 2023
Previous
Next
Am I a Candidate for Perineoplasty?
Usually, we recommend perineoplasty for women who have torn their perineum during the process of natural childbirth. The need for this usually stems from tissue and muscles in the area being overly stretched out of not properly sewn back together. Additionally, perineoplasty can be ideal for women who are overweight or have even lost a large amount of weight. While obesity puts extra strain on the area of the perineum, weight loss can leave the skin saggy and the muscles droopy. The aging process can also cause many of these same effects.
How is Perineoplasty Performed?
Perineoplasty is performed as an outpatient procedure using either general or local anesthesia. An incision in the shape of a 'v' will be made on the posterior vaginal wall, which will allow us to remove scar tissue, bulges, unwanted skin, and other forms of damage to the perineum. Once this is complete, we will tighten the muscles and stitch everything back together very carefully. In total, perineoplasty can be performed in about an hour. Many patients choose to combine this procedure with a vaginoplasty in order to tighten the vaginal canal which starts at $7,500. **Price depends all on tissue that needs to be removed, anesthesia(by the hour) and how long the surgery will take** Afterward, we'll need to monitor your recovery for a short time, but you'll be free to return home once we've seen that your body has responded positively to the procedure.
What Results Can I Expect from Perineoplasty?
We always tell patients to expect a recovery time of about 6 – 8 weeks after their surgery. During this time, there are a few rules patients should follow. We recommend patients avoid heavy lifting for at least the first three weeks. This also includes activities such as bicycling, horseback riding, and stretching. Also, patients should refrain from sexual activity for at least the first six weeks. Lastly, patients should not use tampons until the area has fully healed. These precautions simply ensure that no accidental damage is caused to the treatment area while it heals.
Most of our patients are able to return to their place of work within only a few days. Pain levels are typically considered to be minimal and can often be treated using over-the-counter pain medication, though prescriptions are available if it is deemed necessary. Some patients notice some minor bleeding or discharge during the recovery process, but this is normal, and there is no reason for concern.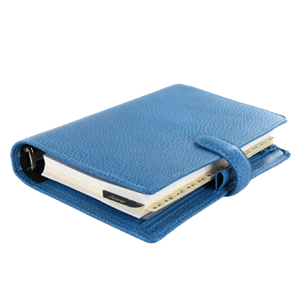 Plan Your Procedure
Average Cost

$7,500

-

$8,500
Contact Us
If you think your perineum may have been damaged due to childbirth, obesity, weight loss, aging, or any other reason, perineoplasty may be right for you. Our office in Dallas, TX, is home to an experienced team of medical professionals led by Dr. Aimee Nguyen, allowing our patients to put their full faith in our hands. Contact Dallas Vaginal Rejuvenation today to schedule your consultation.