Sexual health and well being is important for both women and men. Dr. Aimee Nguyen at the Dallas Center for Vaginal Rejuvenation in Dallas, TX offers her female patients the Vaginal Rejuvenation Shot. The in office vaginal rejuvenation shot treatment not only offers sexual enhancement of orgasms, it rejuvenates the vaginal tissue by increasing clitoral and vaginal sensitivity and sexual desire. The Rejuvenation Shot is not a medication, but instead a type of advanced holistic therapy. Dr. Nguyen will take a sample of your blood and remove the platelet-rich plasma (PRP), which will be injected back into your upper vaginal wall and clitoris. Your natural PRP will help stimulate growth factors to produce new cell growth in and around the injection sites at the clitoral area and G spot. This process increases the likelihood of achieving an orgasm, helps you to reach climax quicker and more intensely to improve the overall sexual experience. The Rejuvenation shot also has the added benefits of increasing vaginal lubrication and treating mild urinary incontinence. Dr. Aimee Nguyen is a cosmetic vaginal surgeon in Frisco, TX (also serving Plano, Allen & McKinney), who specializes in cosmetic vaginal rejuvenation and can help patients achieve more pleasure with the Rejuvenation Shot. Schedule your complimentary consultation today.
Vaginal Rejuvenation Shot Reviews
"I Couldn't Be Happier... - I recently had a vaginoplasty and a hysterectomy performed by Dr. Aimee Nguyen. The entire experience was very pleasant. I had seen other Dr.'s before Dr. Nguyen and my experiences before her were far from pleasant, they treated me like I 'had to be there, like I had no choice.' Everyone from the receptionists to all of the staff at Dallas Center for Vaginal Rejuvenation treat patients..."
- A. /
RealSelf /
Aug 17, 2018
"Dr. Nguyen made me feel comfortable from the start - Vaginal rejuvenation can be such an awkward thing to talk about, but Dr. Nguyen made me feel comfortable from the start. Her staff is friendly and helpful. She did an awesome job and I couldn't be happier with my results! I would highly recommend Dr. Nguyen!"
- T. /
RealSelf /
Jun 06, 2021
"They were all so so great! I love them!"
- CW /
Office Visit /
Jul 13, 2020
Previous
Next
If you are a woman who would like to experience increased sexual pleasure, in good health, and over the age of 18, you are likely a good candidate for the Vaginal Rejuvenation Shot. Women of varying levels of complaints have found this treatment incredibly beneficial to their sexual health. If the severity of your condition cannot be properly addressed with the Vaginal Rejuvenation Shot, Dr. Nguyen will speak with you about other options that may better suit your needs and goals. The injection of your own platelet-rich plasma into the upper vagina and clitoris may help with the following conditions:
Limited or low libido and sex drive
Difficult or delayed orgasm achievement
Discomfort during sex
Mild Vaginal laxity
Scars from an episiotomy or vaginal tears
An absence of natural vaginal lubrication
Mild Stress or postpartum urinary incontinence
During your vaginal rejuvenation therapy session, Dr. Nguyen, or a member of the Dallas Vaginal Rejuvenation team will invite you to lie down and get comfortable in our private treatment room while we prepare you for the injections. Your procedure will begin with a blood draw, taken from your arm to obtain your platelet-rich plasma. We may also apply a topical anesthetic or numbing cream at the injection site for your comfort. Then, we will prepare the PRP through a separation process, using a centrifuge to isolate the growth factors needed for the therapy. Dr. Nguyen will then inject the Vaginal Rejuvenation Shot into the upper vagina and clitoris. You will be able to go about your day as normal after the appointment.
As the Vaginal Rejuvenation Shot continues to stimulate the growth of new tissues within your vagina, many benefits will be experienced, such as:
A healthier sex drive (enhanced libido)
An increase in the capacity to have an orgasm
A greater intensity felt from clitoral and Gspot stimulation
A noticeable difference in personal lubrication
An improvement in the symptoms of painful sexual intercourse
A reduction in laxity of the vaginal tissues
A renewed texture to the lips of the vagina (vulva)
A new tightness in the vaginal opening
Fewer instances of urge, stress, or postpartum incontinence
The benefits of the Vaginal Rejuvenation Shot are long lasting. However, Dr. Nguyen may recommend a schedule of repeated treatment sessions to optimize your results.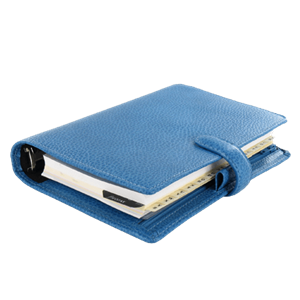 We understand that it may be difficult or even embarrassing to discuss your sexual health and vaginal aesthetic goals. But Dr. Nguyen and her all female staff team at the Dallas Vaginal Rejuvenation believes that every woman deserves a fulfilling sex life. During a private consultation at our Dallas, TX office, discuss your concerns and goals to learn more about the Vaginal Rejuvenation Shot or other surgical and nonsurgical options. Our support staff is ready to help you schedule your consultation and is excited about helping you achieve a high-quality sex life.