A vaginoplasty, or vaginal rejuvenation, can benefit women who have a stretched vagina, naturally large vaginal diameter, vaginal stretching caused by age, or a vagina that has been loosened by childbirth. A vaginal rejuvenation tightens and restores the vaginal area to increase sexual satisfaction for both a woman and her partner. Dr. Aimee Nguyen, a cosmetic vaginal surgeon serving the Frisco, Plano, Allen & McKinney areas, who specializes in cosmetic vaginal surgery, can help refresh the way you look and feel with vaginal rejuvenation. For many women, this surgery restores their sexuality and provides an improvement in self-confidence in the bedroom.
Vaginoplasty Reviews
"Caring and Extremely Competent - From start to finish, Dr. Nguyen was wonderful. She made what could have been a very awkward topic comfortable and easy. My surgery was wonderful. I had very little discomfort and dr Nguyen was very attentive to my needs (and still is three months later). I recently went to my ob for an annual check up and she said scar wise at the vaginal opening she couldn't even tell I had anything done , but internally I she could tell I have much more support. I have PAST bladder leakage from having 4 children and while Dr Nguyen had warned me that a vaginoplasty may not help much with that, it has!!! I have not had any leakage in three months, although I haven't attempted a trampoline yet hahaI did have some complications (I had body contouring procedures done in conjunction with Dr Nguyen's), but I felt like Dr Nguyen genuinely cared about my well being and called to check on me without being prompted. She was responsive to any request or questions I have had other the last three months. I highly recommend Dr. Nguyen!"
- T. /
RealSelf /
Aug 28, 2021
"Amazing Doctor Who Cares About Her Patients - I can not say enough kind words for Dr. Nguyen and her staff. I was so nervous for the consultation and I could not have been met with more compassion and care. Everyone I encountered made me feel comfortable and at ease. The moment I met with Dr. Nguyen I knew I was in the right hands. She is caring, honest and hands down the best surgeon. I had a labiaplasty & vaginoplasty; I could not be happier with my results. She has literally changed my self confidence and I am extremely grateful. Shout out to Chandler for always being there and available to answer any questions. If this has been on your mind to do, this is the best place with a caring staff and a caring AMAZING surgeon. Thank you again!"
- G. /
RealSelf /
Nov 09, 2021
"Perfect results - I was back to my daily activities after 2 weeks - Dr. Nguyen provided exceptional care during my visits. Dr. Nguyen and her staff are very supportive and compassionate in the care they deliver. I was very comfortable knowing they have an all women staff. It made it easier for me to open up about any sensitive and private issues. The procedure I got done was labiaplasty and hymenoplasty. Everything went very smoothly. In about 2 weeks, I was back to my daily activities. The results of the procedure were perfection! Dr. Nguyen excels at what she does and I highly recommend her!"
- C. /
RealSelf /
Nov 18, 2022
"I spent a year with another doctor before my gynecologist recommended Dr. Nguyen. I switched to Dr. Nguyen and am so glad I did. I had to have numerous procedures done...pelvic repair, rectal repair and bladder sling, as well as opting to do a vaginoplasty at the same time. Dr. Nguyen is so smart, talented and informative. Her confidence in what she does was so reassuring to me and EVERYTHING went beautifully. I can't say enough good things about Dr. Nguyen. I am SO GLAD she was recommended to me."
- S.W. /
Yelp /
Dec 08, 2022
"Vaginoplasty - The best decision I've ever made in my life - Dr. Nguyen is completely amazing and I couldn't recommend her more. My vaginoplasty with her was the best decision I've ever made in my life. Nothing else gave me the results this did. I did a ton of research and found that Dr. Nguyen is the leading expert in this particular surgery and feel she is well worth flying in to see. The results are truly amazing and worth every cent in terms of confidence and a better sex life."
- O. /
RealSelf /
Mar 09, 2023
Previous
Next
In the initial consultation, Dr. Nguyen will determine if you are a suitable candidate for vaginal rejuvenation by taking a full medical history and assessing the muscles of the vagina and pelvic floor. Please inform Dr. Nguyen about any urological or sexual problems. A vaginoplasty is usually performed under general anesthesia and takes approximately 1-2 hours to perform. It is typically completed as an outpatient surgery, but some patients may need an overnight stay in the hospital. During a vaginoplasty, a section of the vaginal lying will be removed and then the muscles are moved to make the inner and outer sections of the vagina tighter.
Patients are usually able to return to work 5-7 days after the procedure. The sutures will dissolve after approximately 6 weeks after the procedure. Until the sutures have dissolved, heavy lifting, exercise, and sexual activity should be avoided.
After vaginal rejuvenation surgery, patients will have a much tighter vaginal area and increased friction during sexual intercourse. Scientific studies have shown that 83% to 90% of patients consider their surgery successful and their sex life improved after vaginal rejuvenation.
Vaginoplasty fees start at $10,500 which includes the surgery, anesthesia, facility fee, and all pre- and post-operative appointments. **Price depends all on tissue that needs to be removed, anesthesia(by the hour) and how long the surgery will take**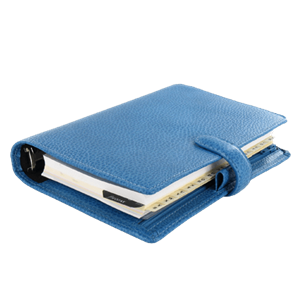 Plan Your Procedure
Average Cost

$10,000

-

$11,500

Procedure Recovery Location

Out-Patient
Contact Us
While most candidates seek vaginal rejuvenation after childbirth, vaginoplasty may be performed on women who have not had children. For permanent results, all women who have a vaginoplasty should not be planning any more pregnancies. Having children after the procedure will change the final results of the vaginoplasty.
We offer a wide variety of services that can be done at the same time as your vaginoplasty, including the complete mommy makeover. A labiaplasty and vaginoplasty rejuvenation can be done at the same time for a discounted fee of $14,000 - 18,500 for both. Dr. Nguyen will be happy to answer all of your questions during your initial consult. **Price depends all on tissue that needs to be removed, anesthesia(by the hour) and how long the surgery will take**
In less than 1% of vaginoplasties, complications can occur, such as temporary bleeding, infection, and wound reopening. Dr. Nguyen takes care to minimize all risks, but please share any concerns you have with Dr. Nguyen both before and after the surgery.
Related Procedures