BOTOX is administered during an in-office appointment that typically takes about 30 minutes. The depth, length, quantity and location of wrinkles varies for each patient. Therefore, the injection treatment, including the dosage and injection location, is tailored during the procedure. Patients will be marked for the specific areas on the face that are going to be treated. The injection is given through a syringe to localized areas on the face. Patients will feel a small prick as the needle inserts through the skin, but any pain or discomfort is controlled with a cold compress.
Immediately following a series of BOTOX injections, there will be some mild swelling and redness at the injection site. This will subside a few hours after the procedure. Patients can resume their normal activities immediately, but exercise should be avoided for a few hours. It is also recommended that patients keep their heads elevated for the first 8-10 hours. Results following BOTOX will become apparent within 4-7 days. About a week after treatment, patients will notice an inability to fully move portions of their forehead. With limited movement, wrinkles will cease to appear. The result is skin that appears smooth and soft.
BOTOX treatment costs will vary depending on how much of the medication is used (the number of syringes). Most practices charge $350 for one full syringe of BOTOX. A treatment session typically takes 1-3 syringes. Therefore, the cost can range between $350-$700 per session.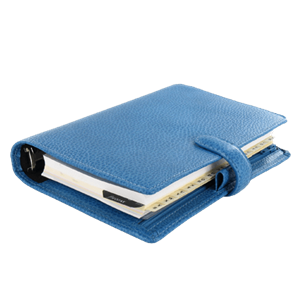 Plan Your Procedure
Average Cost

$350

-

$700

Recovery Time

1-2 Days

Average Procedure Time

30 Minutes

Post-op Follow-up

30 Days

Procedure Recovery Location

Out-Patient
Contact Us
BOTOX is approved by the FDA and has a long, safe history. It is administered in over 75 countries and consistently ranks as the most popular cosmetic procedure in America. However, even with its popularity, BOTOX is a drug and should only be administered by a qualified medical practitioner. Individuals who receive injections by someone inexperienced run the added risk of bruising, over medicating and ultimately, obtaining undesirable result.

In 2009, BOTOX gained competition when Dysport (abobotulinumtoxinA) was developed, approved by the FDA, and made available to the general public. Both drugs are used to relax the facial muscles that cause wrinkles and frown lines. Some practices lean towards BOTOX to address forehead lines, while considering Dysport for crow's feet. There has been much debate as to which drug is superior. Both have their advantages. Some distinct differences can be discussed during the consultation.
Injectable fillers such as Restylane, Juvederm and Perlane help decrease wrinkles by adding volume to certain facial structures, which creates the appearance of smooth skin. BOTOX, which temporarily freezes the underlying muscle, offers a similar result with a different approach. A skilled practitioner will be able to determine if a filler material or a product like BOTOX would garner the best results.
Individuals who wish to soften and decrease facial lines and wrinkles may be candidates for BOTOX. The most common age to receive BOTOX injections is between 30-55. However, it is also common for patients younger and older to receive injections.
BOTOX is not a permanent fix. Results will last for several months - sometimes longer - but they will not last forever. Qualified injectors will tell you there is good news and bad news when it comes to BOTOX. The good news is, if you are not happy with your results, the results will only last a few months. Likewise, the bad news is, if you love your results (which most people do), the results will only last a few months. Regardless, many patients recognize even the temporary results are worth feeling and looking younger.
Related Procedures