The hymen is a thin membrane that partially covers a woman's vaginal opening. It is widely believed that the hymen only breaks when a woman first has sexual intercourse, but the hymen may be disrupted by tampons, certain sports, or a woman may naturally have no hymen. For patients who want their hymen restored for cultural or personal reasons, Dr. Aimee Nguyen, a cosmetic vaginal surgeon serving Frisco, Plano, Allen & McKinney, can perform a hymenoplasty. A hymenoplasty, or hymen reconstruction surgery, will repair the torn edges of the membrane so the hymen will rupture and bleed during the next penetration.
Hymenoplasty Reviews
"I highly recommend Dr. Nguyen - Dr. Nguyen has great bedside manners, thorough explanation and holds her work to the highest standards. I had a vaginoplasty along with a bladder sling two years ago to help with incontinence and Interstitial Cystitis after having 4 kiddos. I recently returned to her office and had the G shot and Vaginal Rejuvination Shot. I would highly recommend her for any female issues you are having. I've referred two friends who have also worked with her and all of us have been extremely satisfied."
- A. /
RealSelf /
Feb 21, 2020
"Caring and Extremely Competent - From start to finish, Dr. Nguyen was wonderful. She made what could have been a very awkward topic comfortable and easy. My surgery was wonderful. I had very little discomfort and dr Nguyen was very attentive to my needs (and still is three months later). I recently went to my ob for an annual check up and she said scar wise at the vaginal opening she couldn't even tell I had anything done , but internally I she could tell I have much more support. I have PAST bladder leakage from having 4 children and while Dr Nguyen had warned me that a vaginoplasty may not help much with that, it has!!! I have not had any leakage in three months, although I haven't attempted a trampoline yet hahaI did have some complications (I had body contouring procedures done in conjunction with Dr Nguyen's), but I felt like Dr Nguyen genuinely cared about my well being and called to check on me without being prompted. She was responsive to any request or questions I have had other the last three months. I highly recommend Dr. Nguyen!"
- T. /
RealSelf /
Aug 28, 2021
"Perfect results - I was back to my daily activities after 2 weeks - Dr. Nguyen provided exceptional care during my visits. Dr. Nguyen and her staff are very supportive and compassionate in the care they deliver. I was very comfortable knowing they have an all women staff. It made it easier for me to open up about any sensitive and private issues. The procedure I got done was labiaplasty and hymenoplasty. Everything went very smoothly. In about 2 weeks, I was back to my daily activities. The results of the procedure were perfection! Dr. Nguyen excels at what she does and I highly recommend her!"
- C. /
RealSelf /
Nov 18, 2022
"I spent a year with another doctor before my gynecologist recommended Dr. Nguyen. I switched to Dr. Nguyen and am so glad I did. I had to have numerous procedures done...pelvic repair, rectal repair and bladder sling, as well as opting to do a vaginoplasty at the same time. Dr. Nguyen is so smart, talented and informative. Her confidence in what she does was so reassuring to me and EVERYTHING went beautifully. I can't say enough good things about Dr. Nguyen. I am SO GLAD she was recommended to me."
- S.W. /
Yelp /
Dec 08, 2022
"Vaginoplasty - The best decision I've ever made in my life - Dr. Nguyen is completely amazing and I couldn't recommend her more. My vaginoplasty with her was the best decision I've ever made in my life. Nothing else gave me the results this did. I did a ton of research and found that Dr. Nguyen is the leading expert in this particular surgery and feel she is well worth flying in to see. The results are truly amazing and worth every cent in terms of confidence and a better sex life."
- O. /
RealSelf /
Mar 09, 2023
Previous
Next
Hymenoplasty is done as an outpatient procedure with a light sedation, sometimes known as twilight sedation. The procedure usually takes less than an hour as Dr. Nguyen finds the edges of the broken hymen and stitches it back together with dissolvable stitches so the hymen is again partially covering the vaginal opening. If there is not enough tissue to reconstruct the hymen, a new hymen can be created from the lining of the vagina, but this is a more complicated and expensive procedure. Dr. Nguyen will assess the vagina and the hymen and make a decision based on her examination.
After the procedure, most patients will be able to recover at home with post-operative instructions from Dr. Nguyen. Patients may have mild discomfort that can be treated with oral pain medication. Most patients return to work and light activity within 1-2 days. Heavy lifting and exercise, especially running and jogging, should be avoided for the first 4 weeks. Patients should not engage in sexual activity for at least 6 weeks after the procedure to allow proper healing.
After a successful hymenoplasty and recovery period, the hymen will tear and bleed during a woman's next vaginal penetration. The stitches will dissolve over time and the incision scar will not be visible. Woman should avoid using tampons, cycling, and other activities that may disrupt the hymen.
A hymenoplasty starts at $6,500 , which includes the surgery, anesthesia, facility fee, and all pre and post-operative appointments. The procedure is usually not covered by insurance. **Price depends all on tissue that needs to be removed, anesthesia(by the hour) and how long the surgery will take**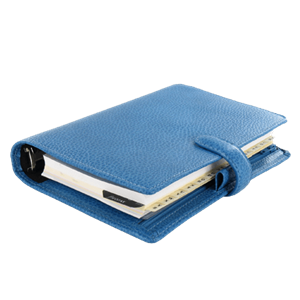 Plan Your Procedure
Average Cost

$6,500

-

$7,000

Procedure Recovery Location

Out-Patient
Contact Us
A hymenoplasty will restore the hymen so it will break and bleed after the next penetration. While an intact hymen is considered a sign that a woman is a virgin or has not had sex, it does not negate or erase previous sexual intercourse.
The risks commonly associated with a hymenoplasty are bruising, swelling, discomfort, and numbness. In every surgery, there is a risk of infection, but it is very low. Patients should follow all pre and post-operative instructions from Dr. Nguyen to minimize their risk.
The reasons for a hymenoplasty are varied and personal. Some cultures and religions require women to have an intact hymen as proof of their virginity before they are allowed to marry. Some women have their hymen repaired to help them physically and emotionally heal after a sexual assault. Whatever the reason, Dr. Nguyen treats all her patients with sensitivity and keeps all medical records confidential.
Related Procedures