BTL ULTRA Femme 360 is an innovative, safe, and effective in office non-surgical alternative to vaginoplasty and labiaplasty procedures. ULTRA Femme provides complete vaginal rejuvenation including labial remodeling (labia majora reduction) and vaginal tightening with a single device. It uses the body's natural processes to stimulate collagen production and restore the vaginal and vulvar areas to a more youthful state.
The ULTRA Femme 360 procedure tightens and raises the outer lips of the labia labia majora, decreases the diameter of the introitus (vaginal opening) and the vaginal canal, improves natural lubrication, improves sensation, and can make orgasm easier to reach. Many patients also experience an improvement in urinary leakage (stress incontinence) from the treatment. ULTRA Femme 360 causes no pain or discomfort, requires no anesthesia, and has no downtime.
How ULTRA Femme 360 Works
ULTRA Femme 360 uses two attachments to address the two target areas, the vaginal canal and the labial area. For the treatment of the labia, the entire vulvar area is heated using radio frequency to stimulate collagen synthesis and blood supply for rejuvenation and heightened sensitivity. Focused thermal energy disrupts collagen fibers causing them to unravel and the natural healing process encourages fibroblasts to produce new collagen fibers and increase blood supply to the pubic mound, labia, clitoris, and perineum. When treating the vaginal canal, a different attachment is used and inserted to access the entire vaginal canal. Radio frequency is transmitted into the vaginal mucosa to stimulate the production of new collagen and restore the mucosa to a more youthful state.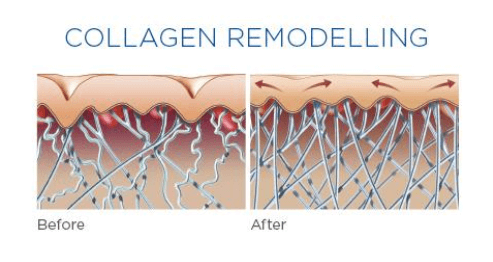 Benefits of the ULTRA FEMME 360
Promotes blood flow

Stimulates collagen and elastin

Lowers stress urinary incontinence

Less vaginal dryness

Reduced vaginal looseness

Increases sensitivity

Potentially enhanced orgasm

Improved aesthetic appearance

Renewed confidence
Treatments can be customized but we recommend a series of three treatments, every 4 weeks. Treatments are quick (only 30 minutes needed per intravaginal treatment), non-invasive, and require no recovery time. You can easily have the treatment during your lunch break and return to your daily activities immediately.
BTL Ultra Femme 360 Reviews
"Middle Aged and Wanting - Early 40s, premenopausal and no children. Noticed some lost friction, sensation as well as vaginal dryness. I had the three treatments as recommended. After the second treatment, experienced some tautness during penetration. By third, noticed increase in vaginal lubrication. Will certainly go back for a maintenance treatment."
- 0. /
RealSelf /
Sep 21, 2018
"I Couldn't Be Happier... - I recently had a vaginoplasty and a hysterectomy performed by Dr. Aimee Nguyen. The entire experience was very pleasant. I had seen other Dr.'s before Dr. Nguyen and my experiences before her were far from pleasant, they treated me like I 'had to be there, like I had no choice.' Everyone from the receptionists to all of the staff at Dallas Center for Vaginal Rejuvenation treat patients exceptionally well, the customer service was never short of amazing. Everything was explained in detail every step of the way and I was able to get every question answered in simple terms. The surgery went well, just as planned, and the results are much better from what I expected. The support I received the days after surgery was great as well, they answered every question and concern I had and ease the anxiety of the recovery. I am extremely happy that I found Dr. Nguyen, the surgery was a success and my sex life has improved as a result."
- A. /
RealSelf /
Aug 17, 2018
Previous
Next
Rejuvenation of the vagina and entire vulvar and area including:
Plumping of Labia Majora

Lifting and firming of Labia Minora

Tightening of Introitus (vaginal opening)

Tightening of Vaginal Canal

Tightening of Perineum

Increased Blood Flow to Clitoris

Increased Sensitivity & Improved Orgasm

Improvement in Stress Urinary Incontinence
The labia are tightened and raised, the diameter of the vaginal opening decreases, lubrication of the area improves, as does sexual satisfaction. It can also be used to address perineal loosening caused by childbirth. A great side benefit of the procedure is the improvement of stress incontinence from the tightening of the anterior wall of the vagina.
The ULTRA Femme 360 Process
ULTRA Femme 360 allows patients the ability to address the area or areas of concern to them. They can opt to treat the vaginal canal, labia, or both. Treatment of the labia and vagina can be done consecutively during the same treatment time.
A water based gel is first applied to the skin of the labia area and the radio frequency energy is delivered in pulses as the hand piece is moved across the area. For the vagina a special adapter is used to treat the entire vaginal canal. There is no pain or irritation during the procedure, only a warming sensation. Treatment time is short, usually 20 – 30 minutes.
A treatment of 3 sessions, spaced 4weeks apart is conducted to achieve the optimal results. Some improvements can usually been seen and felt immediately post treatment, with the full results being achieved 4 week after your final treatment as the collagen continues to remodel. Maintenance treatments may be recommended annually.
There is no recovery for the ULTRA Femme 360 procedure. You can return to your normal activities immediately after the procedure.
You will see maximum results 1-2 months after the last treatment. This can last up to 1 year. Yearly maintenance treatments are recommended.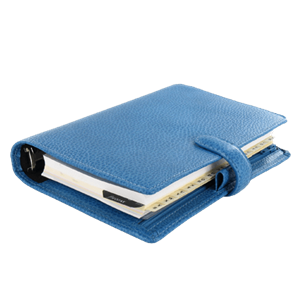 Plan Your Procedure
Average Cost

$2,000

-

$3,500

Average Procedure Time

30-45 Minutes
Contact Us
According to initial results, 80% of tested subjects noted an improvement in appearance of the area as moderate to excellent. 60% also reported an improvement in sexual satisfaction of moderate to excellent and the remaining 40% mild improvement.